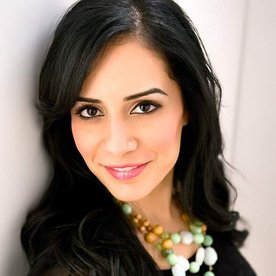 About Marwa

I developed a love for art at a very young age. As an adult, I was blessed with the opportunity to turn that love into a passionate career in the beauty industry.
After graduating from the University of Minnesota with a Bachelor of Arts degree, and then spending 12 years in the financial industry, I made a decision to follow a lifelong dream of becoming a professional makeup and hair artist in the beauty industry. As an award winning multi-media makeup and hair artist, I have always endeavored to remain current on what is new and what is next in the beauty industry. I moved to California to refine my beauty skills and build on my knowledge of the industry, working and training with some of San Francisco's top hair and makeup artists. While in California, I also had the distinct pleasure of providing bridal beauty services for high-profile weddings in Napa Valley, Sonoma, Monterey, and San Francisco proper. I've also had the pleasure of working with some of Northern California's elite beauty and bridal photographers.
Providing fashionable and savvy professionals, men and women – of every skin tone and hair type – with hair and makeup services, I bring a dynamic personality, attention to detail, and creativity to every aspect of my work. I balance dedication and professionalism with a sense of lightness, fun and creativity that offers my clients an escape from the traditional "salon," into a more luxurious beauty experience.

My passion is working with my clients to create a customized look that will fit your mood, your lifestyle, and the image you want to convey. I am always open to creating new and innovative looks for my clients, while at the same time, supporting their particular aesthetic vision.

I'm available nation wide for makeup and hair as well as for local and destination weddings.
"The best color in the whole world, is the one that looks good, on you!"
― Coco Chanel

---








©Marwa Eshmawy | Minneapolis
Based | Available World Wide | All Rights Reserved | Copyright © 2009-2020